Production tooling
In general, production tooling is designed to improve manufacturing time, precision and quality. The Contecto engineering team is well equiped to work with you to and design production tooling to do so. Production tooling can impact both electrical and mechanical manufacturing.
Tailor-made component tooling
The Contecto engineers design en realize your special component tooling.
From bending, cutting to assembly help. Let us now wat your needs are and we coming up with a solution.
Labor saving
Quality control
Special equipment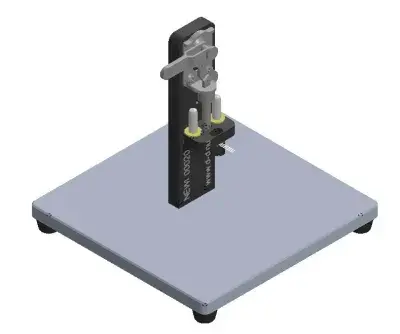 Component tray for SMD machinery
In case smd components are not supplied on spool, in stick or on strip it makes sense to build an carrier to place components in an oriented way.  Contecto builds component trays to provide this oriented storage for your manufacturing machines. These trays are a way to decrease your manufacturing time and improve the quality of placing components compared to manual placement.
Labor saving
Quality control
Special equipment